If you have received an "Insufficient storage on this device" error message on your Qubii app, this means that there is currently insufficient storage space on your iPhone or iPad to run the Qubii app. Please free up some space to enable Qubii's auto back up.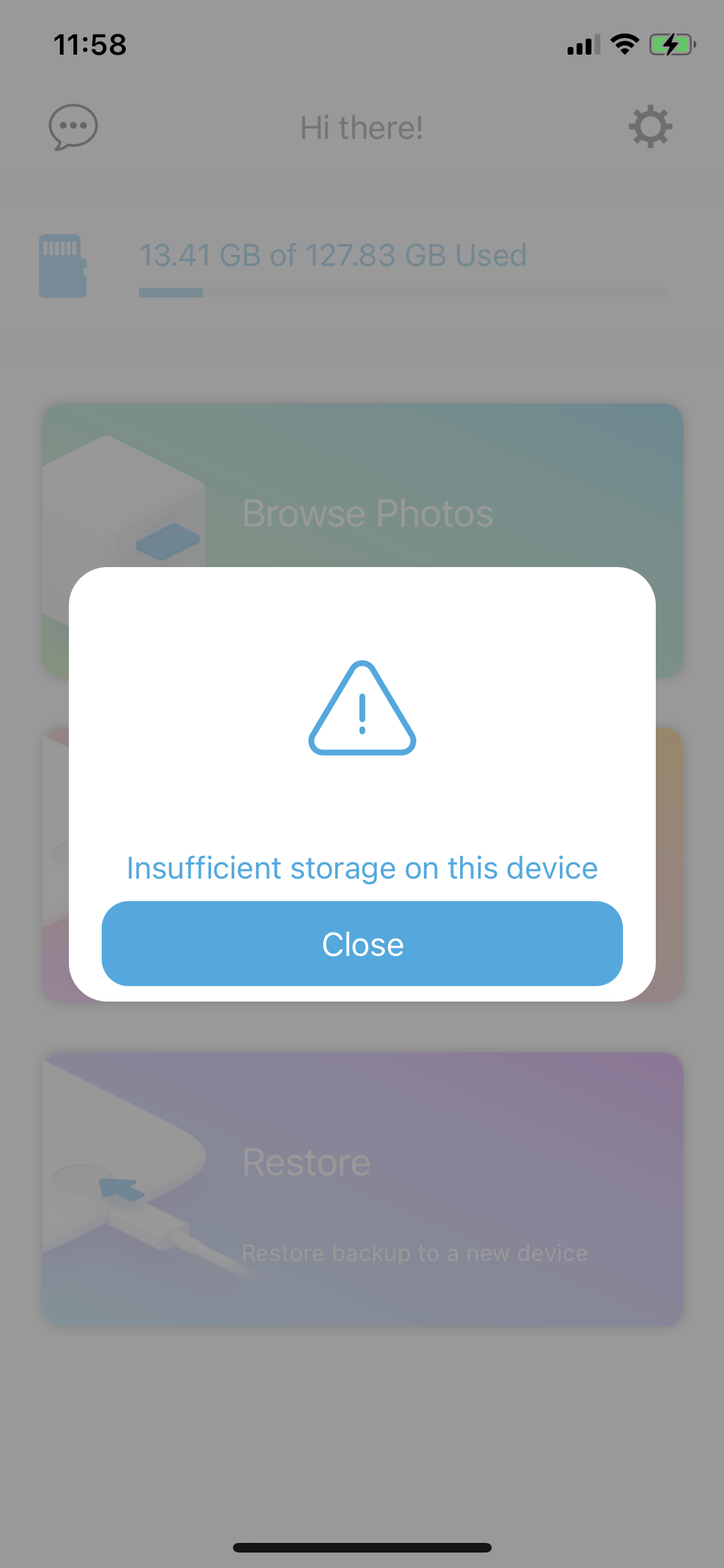 See Also
How to delete photos that have already been backed to Qubii up from my device
Support
If you are still having trouble, please contact the Maktar Customer Support Center for further assistance.
Customer Support Contact Information:
Qubii Pro App: App -> Select upper-left chat icon -> Contact US
Facebook Messenger: m.me/maktar.inc
Email: support@maktar.com