When browsing photos via the application, you can sort/filter your content to more conveniently go through your data:
Browse content by year, month and date.
Browse content by photos, video or list.
Tap this icon to select specific photos to restore, delete or share with other devices.
View, Share, Restore or Delete your Photos: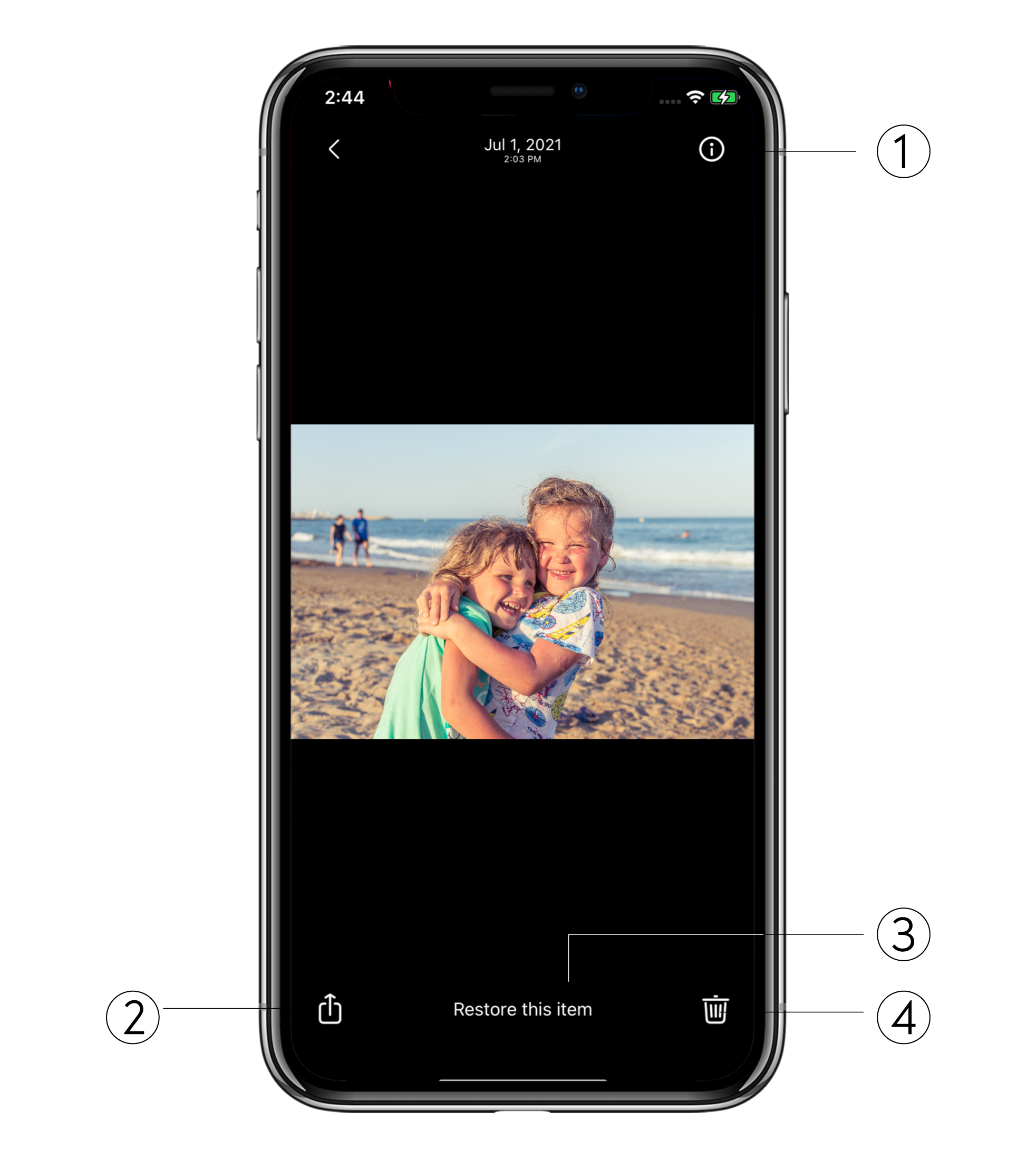 When you select a photo, you will a preview of your photo, as seen in the example above, with additional options, including:
Details: Qubii will retain all

meta data of each photo. These details can include location, device model, date, and name of the image.
Share: Share image with others.
Restore: Restore image to your phone.
Delete: Remove image from the microSD card.
Support
If you are still having trouble, please contact the Maktar Customer Support Center for further assistance.
Customer Support Contact Information:
Qubii Pro App: App -> Select upper-left chat icon -> Contact US
Facebook Messenger: m.me/maktar.inc
Email: support@maktar.com