Both the Qubii Pro & Qubii Duo work as an external hard drive, allowing you to save common document types from applications, like Word, PowerPoint, Excel, etc., to the microSD card directly through the Apple Files App.
Please Note:
The Qubii Pro App is unable to auto-backup documents. Documents need to be manually saved to your Qubii Pro device.
This feature is only available for the Qubii Pro & Qubii Duo devices.
Save documents to the microSD card with Qubii Pro
Download Apple "Files" App from App Store or open through your device if already installed.
Connect your iPhone or iPad with Qubii Pro or Qubii Duo device.
Go to Apple "Files" app > tap three 3 dotted icon on the top-right > tap "Edit".
Toggle "Qubii Pro" in Locations which allow Apple Files app in order to access Qubii Pro or Qubii Duo device.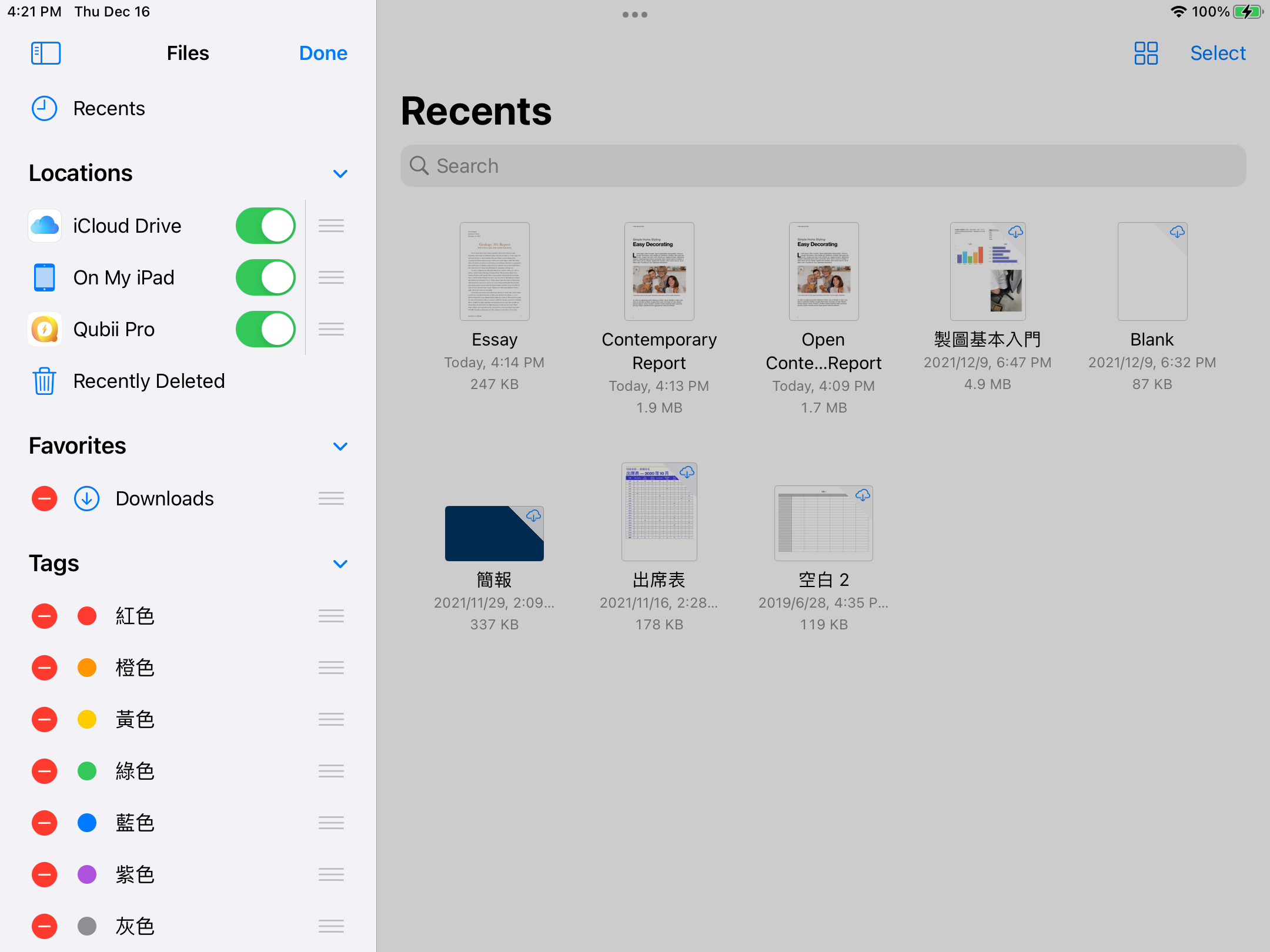 Go back to the app containing your document and select the file(s) you would like to save to Qubii Pro or Qubii Duo. E.g. "Pages" App:
Tap three 3 dotted icon
Select "Share"
Choose "Qubii Pro" app.
The documents will then be saved to the microSD card inside Qubii Pro or Qubii Duo device. Depending on the size and quantity of files, please allow a few minutes for the transfer to complete.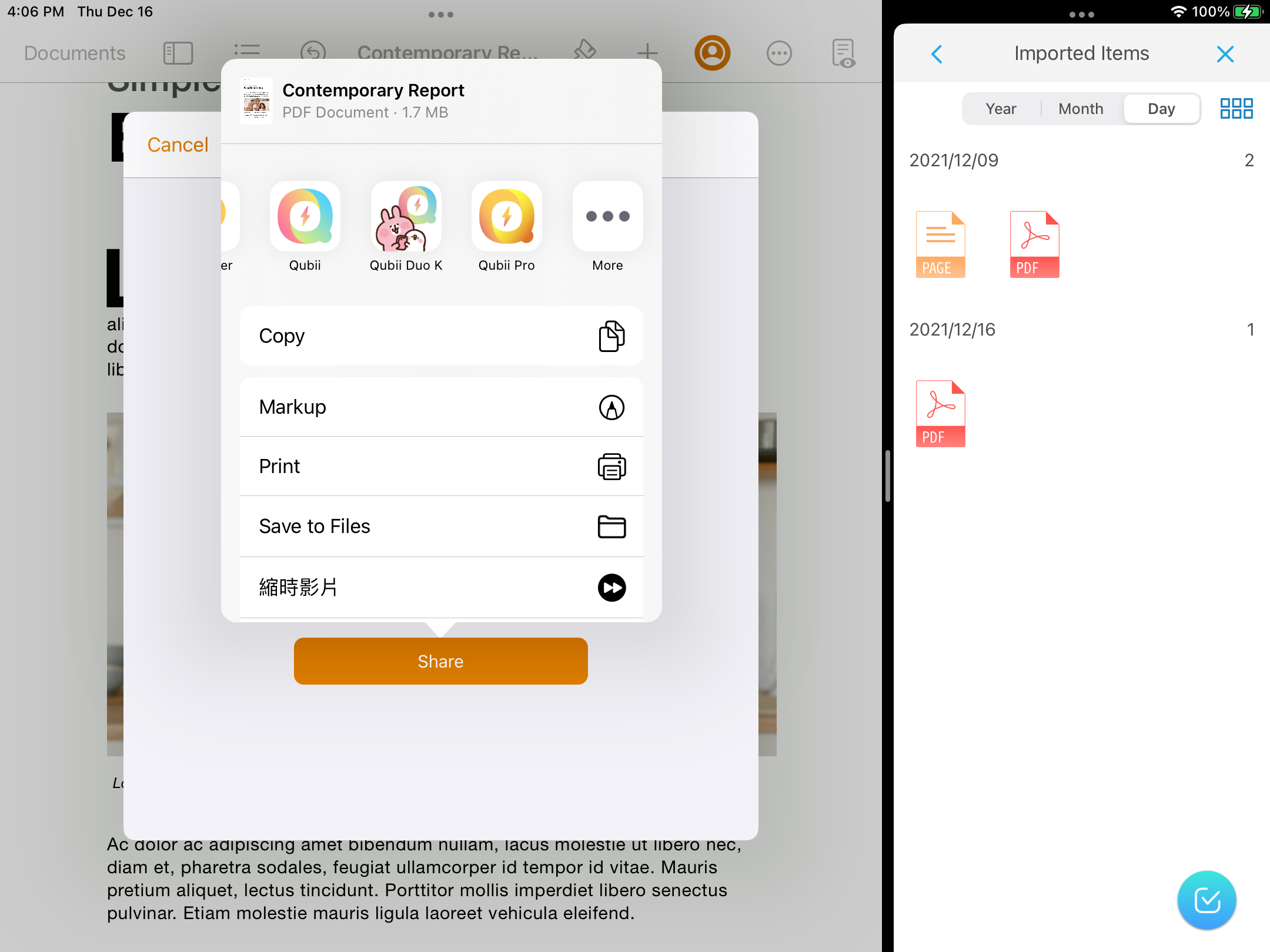 Find saved files in Qubii Pro app
Go to Qubii Pro app

Tap "Browse Photos"
Select "Imported Items". Then, you will find the documents you saved into your Qubii Pro or Qubii Duo device.
Support
If you are still having trouble, please contact the Maktar Customer Support Center for further assistance.
Customer Support Contact Information:
Qubii Pro App: App -> Select upper-left chat icon -> Contact US
Facebook Messenger: m.me/maktar.inc
Email: support@maktar.com