Setting up Qubii is easy! Just follow the few steps below:
Set up Qubii (the product)
1. Insert microSD card into Qubii's microSD card slot.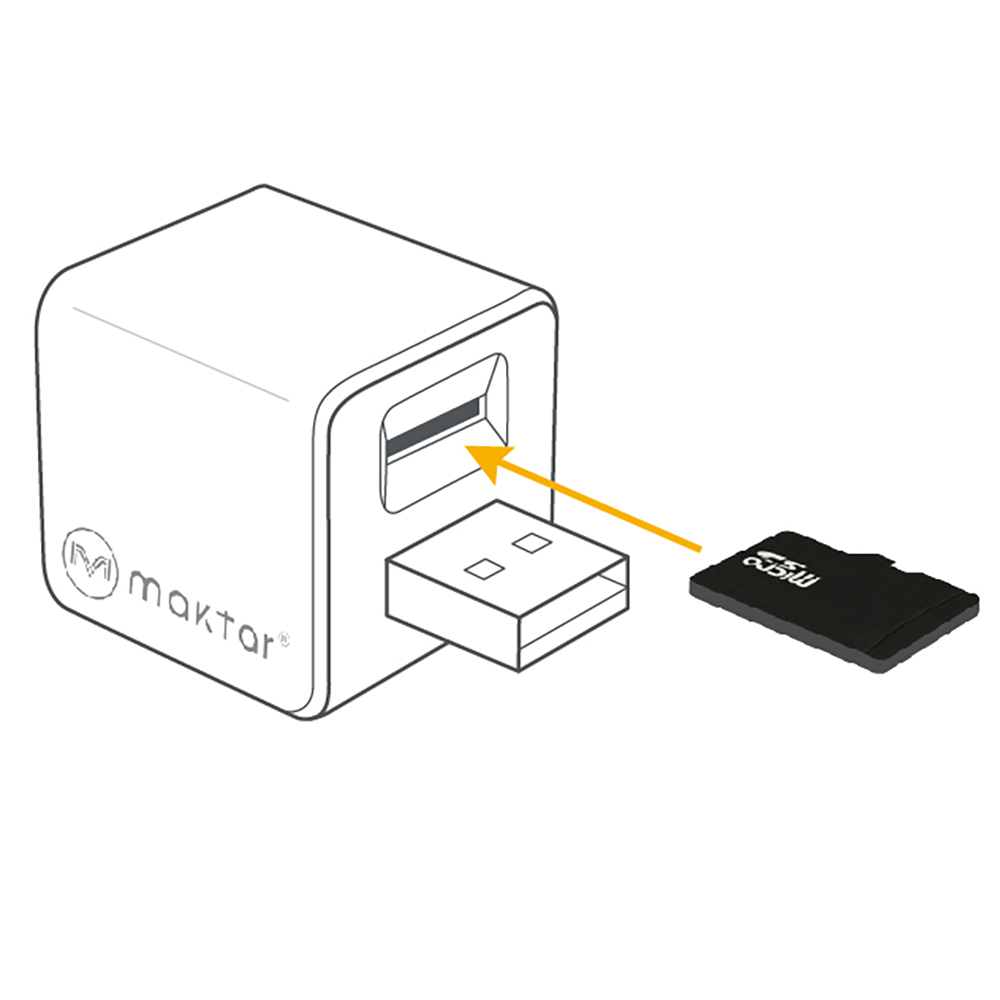 We recommend a microSD card with a capacity that is greater than that of your smartphone or device. If the microSD card's capacity is lower than your smartphone, it's also ok! Qubii still can support it. When the card is full, Qubii will display a pop-up message telling you to switch the microSD card. Once switched, the backup will start from where it let off.
Keep in mind that Qubii will format your microSD card from FAT32 to exFAT automatically if your microSD card is 32GB or 64GB. The exFAT file system was released by Microsoft to address FAT32's inability to carry files over 4GB.
2. Connect Qubii's USB port to your USB power adaptor.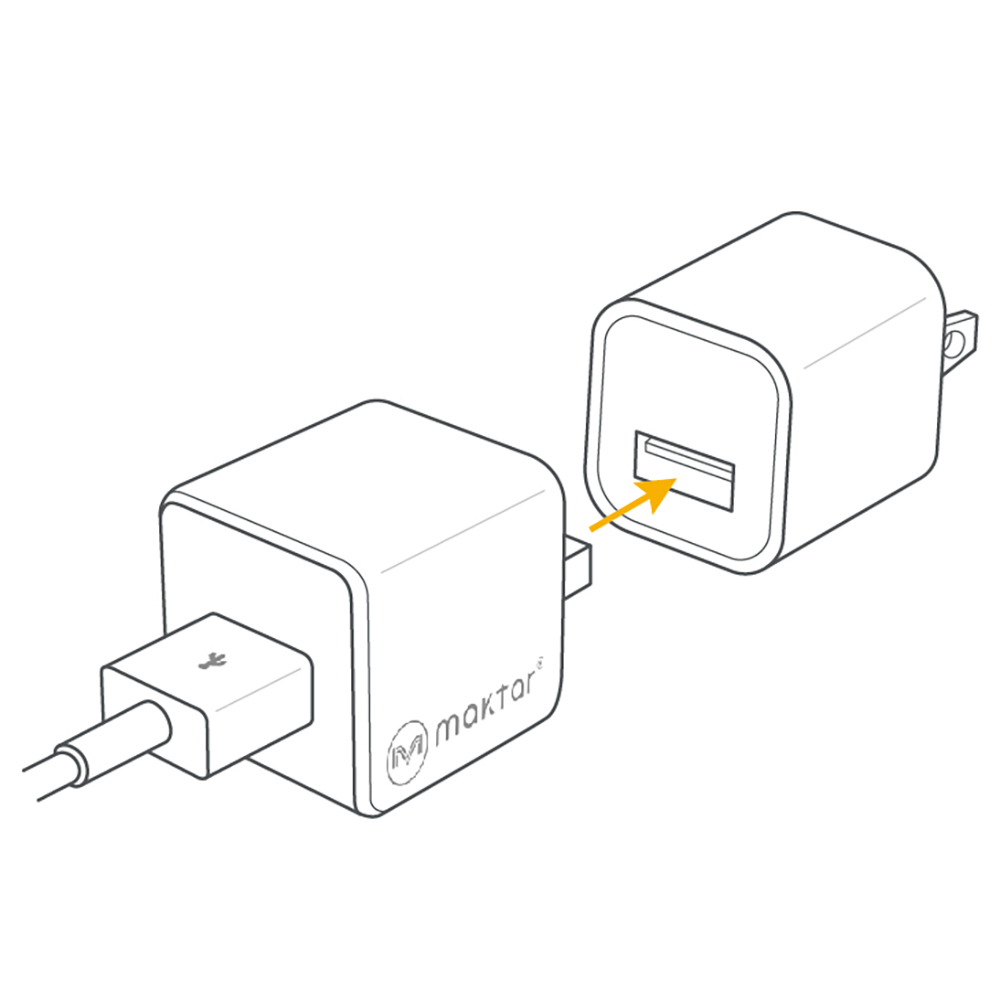 Please pay attention the type of the charger you have. Qubii, Qubii Pro and Qubii Duo USB-A have USB-A ports which only support USB-A chargers. Qubii Duo USB-C can support USB-C chargers.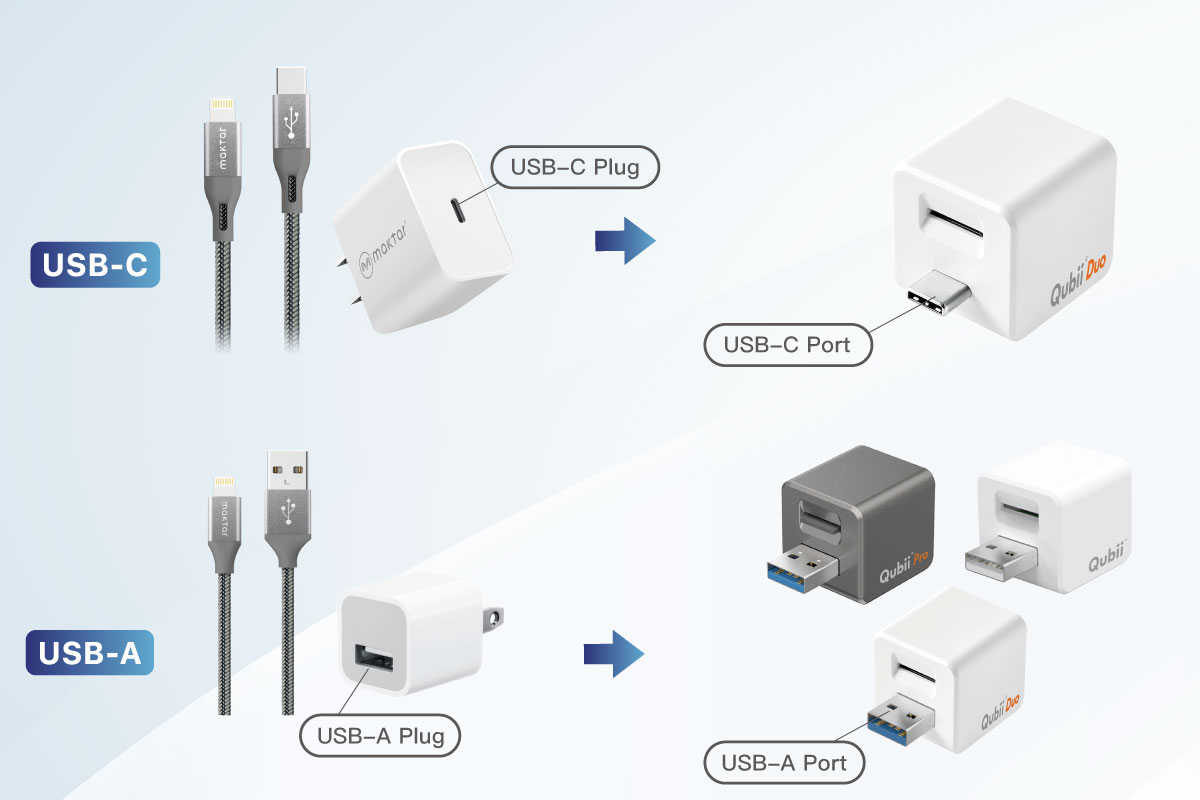 3. Connect your charging cable to Qubii and smartphone.
Please note that Qubii only works when it is connected to a power outlet. It is always best to work with Apple MFi-certified cables.
4. Download the App from your smartphone.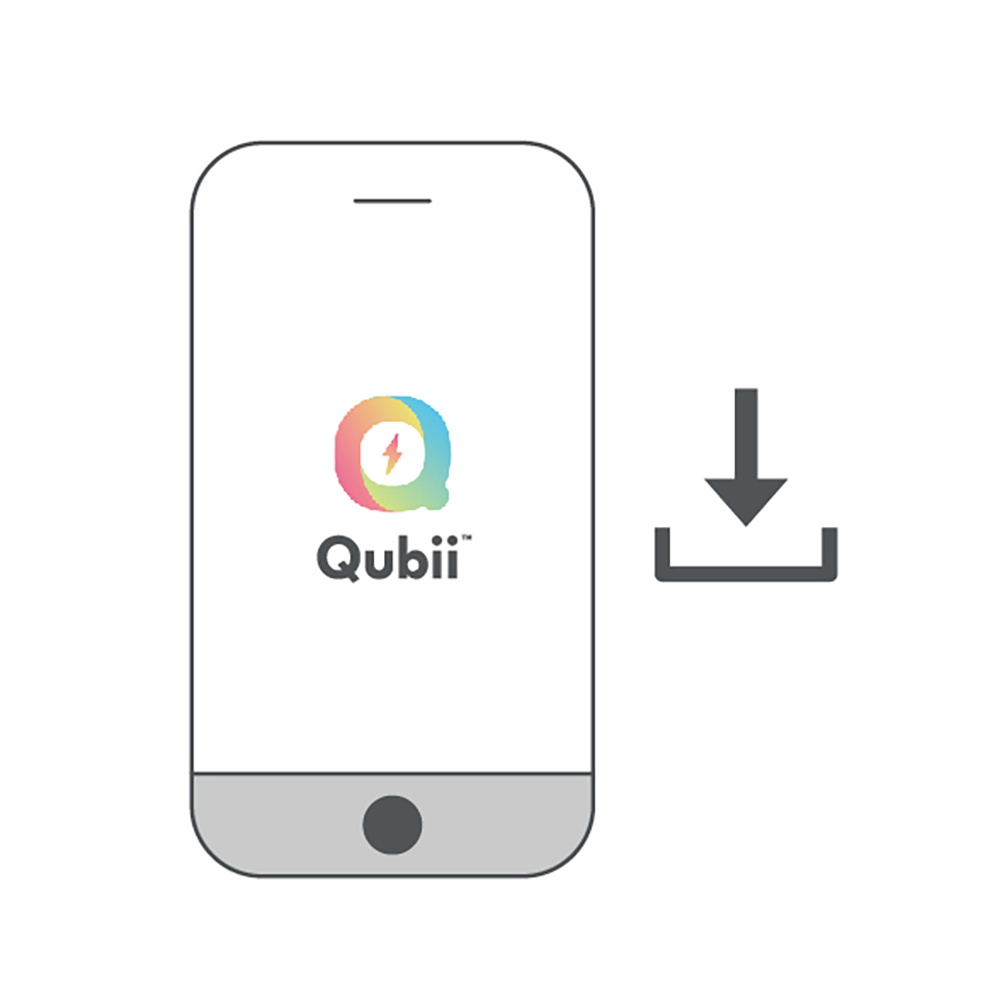 There are two Apps in the App store; " Qubii " and "Qubii Pro".
If you are using Qubii, please download "Qubii " App from App Store.

If you are using Qubii Pro or Qubii Duo, please download "Qubii Pro" App from the App

Store. Qubii Pro and Qubii Duo share the same App, named "Qubii Pro". But the function is slightly different. The App will detect which device you have and allow certain functions.
5. Connect your power adaptor and Qubii to a power outlet.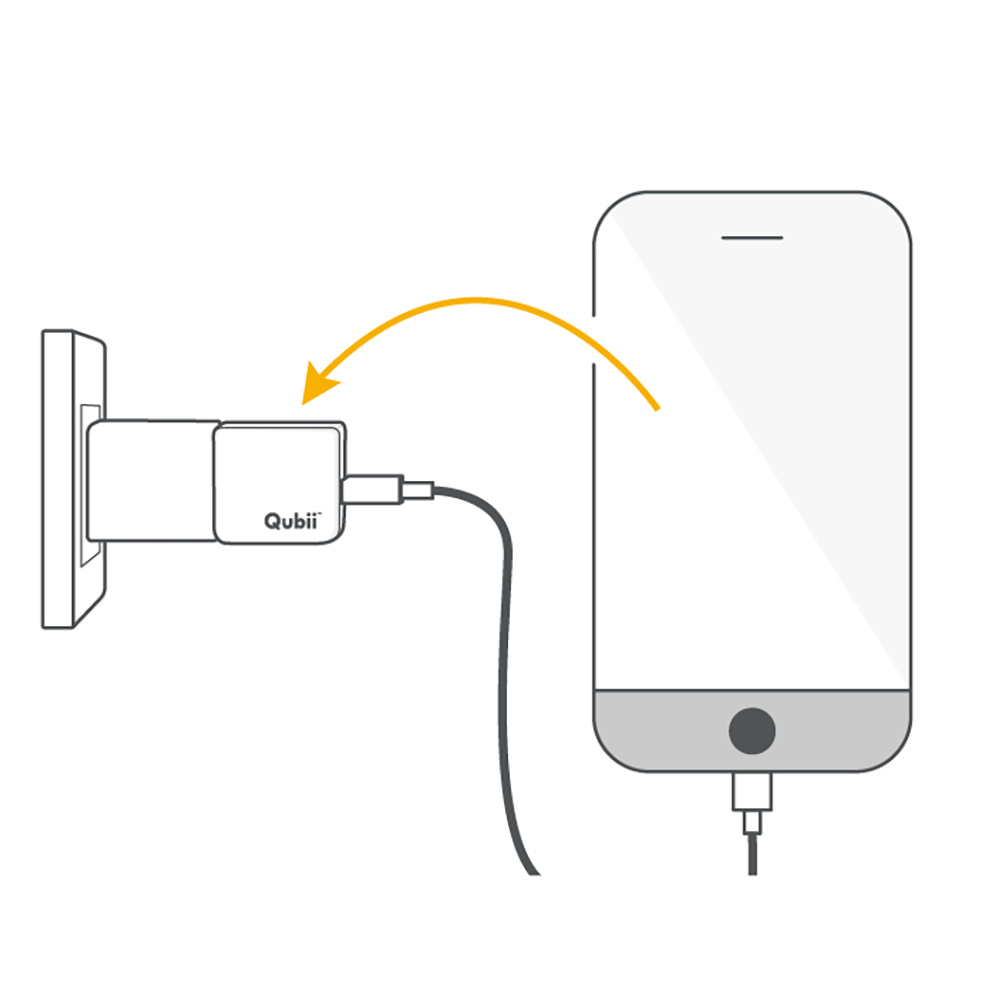 6. Follow the App to finish the initial settings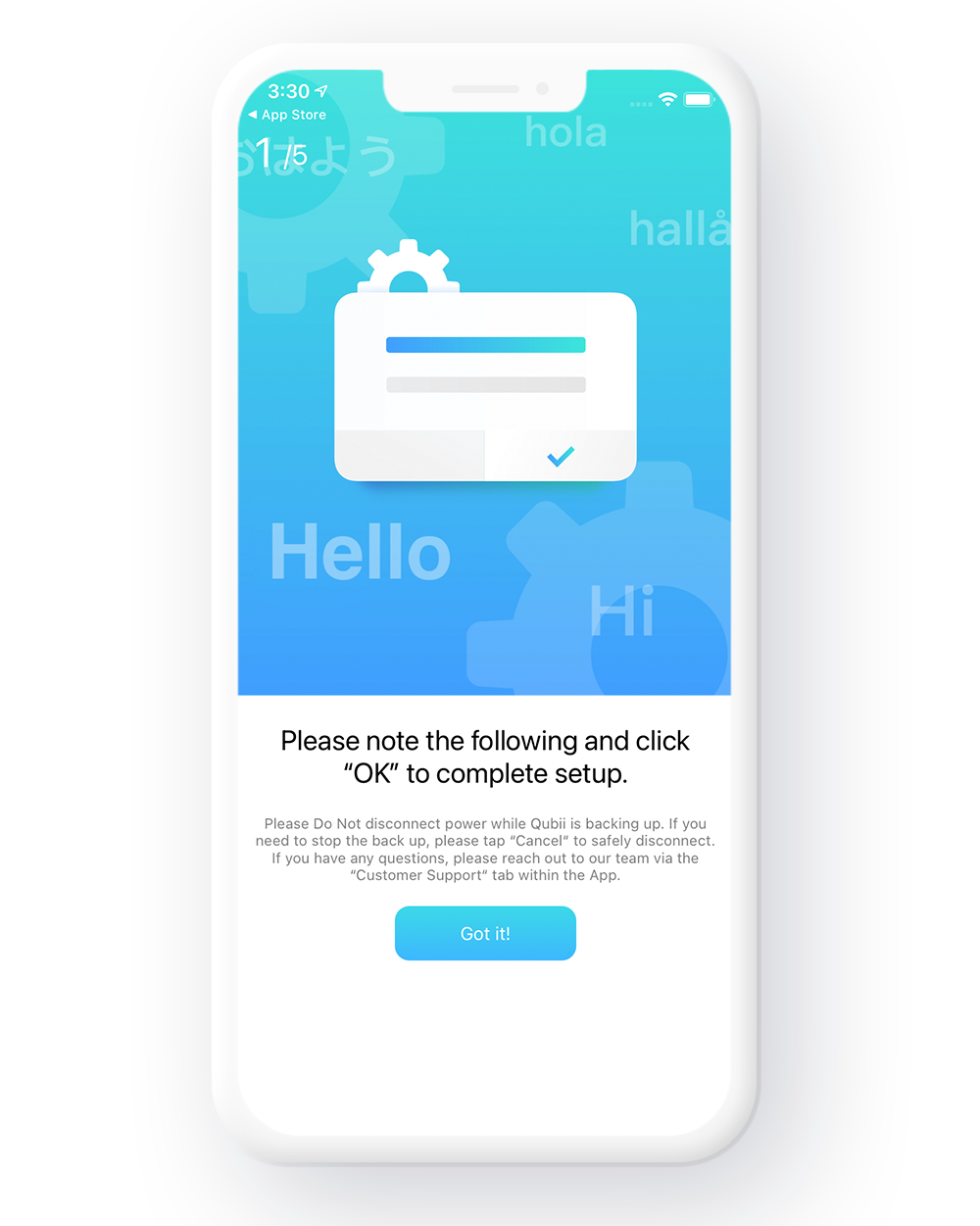 If you want to unplug the cable while Qubii is backing up, please tap the "CANCEL" button first before you unplug it.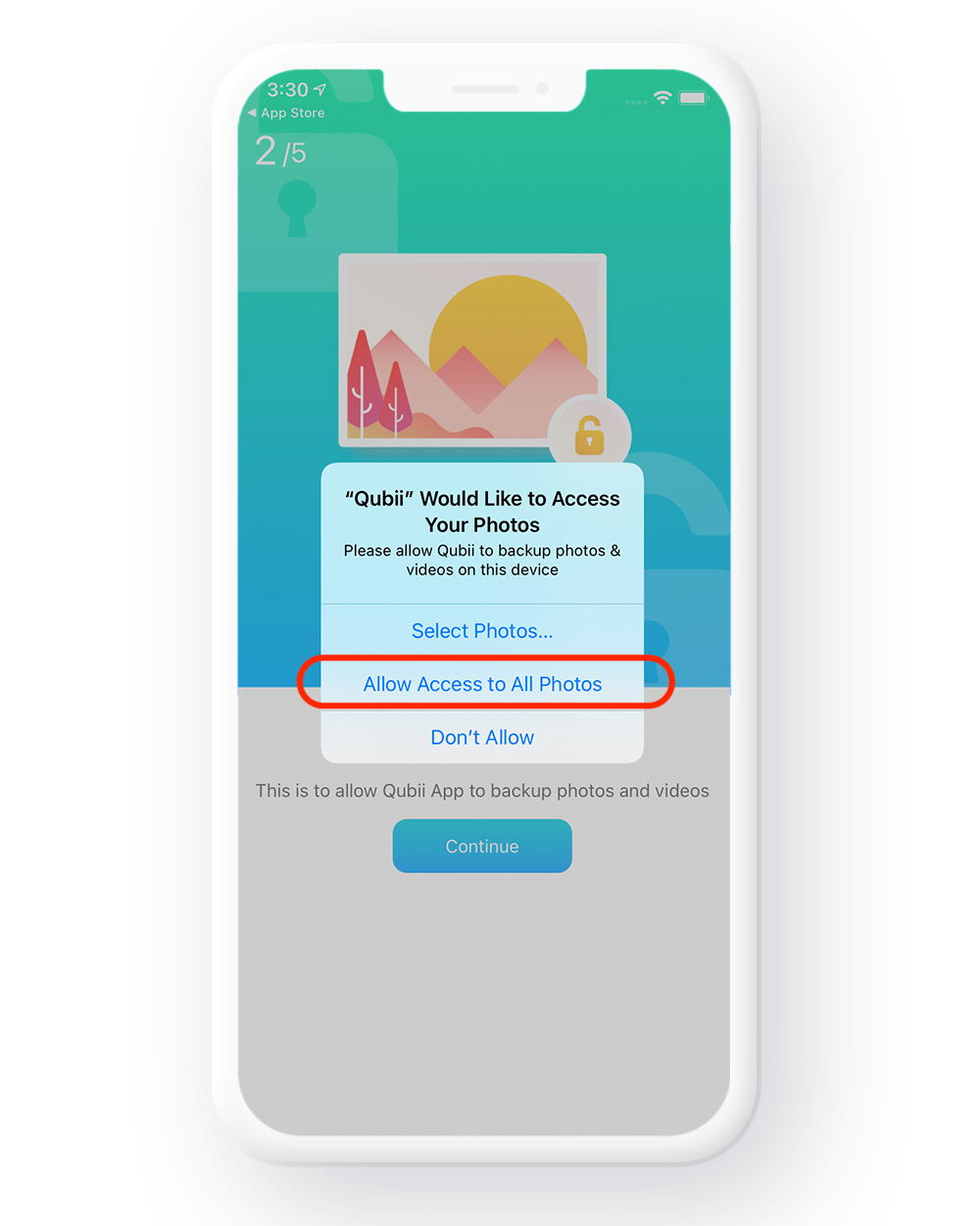 Qubii will back up automatically every time you charge your phone. Please tap "Allow Access to All Photos" to allow Qubii to backup all the photos from your iPhone & iPad's camera roll, otherwise Qubii will not backup automatically.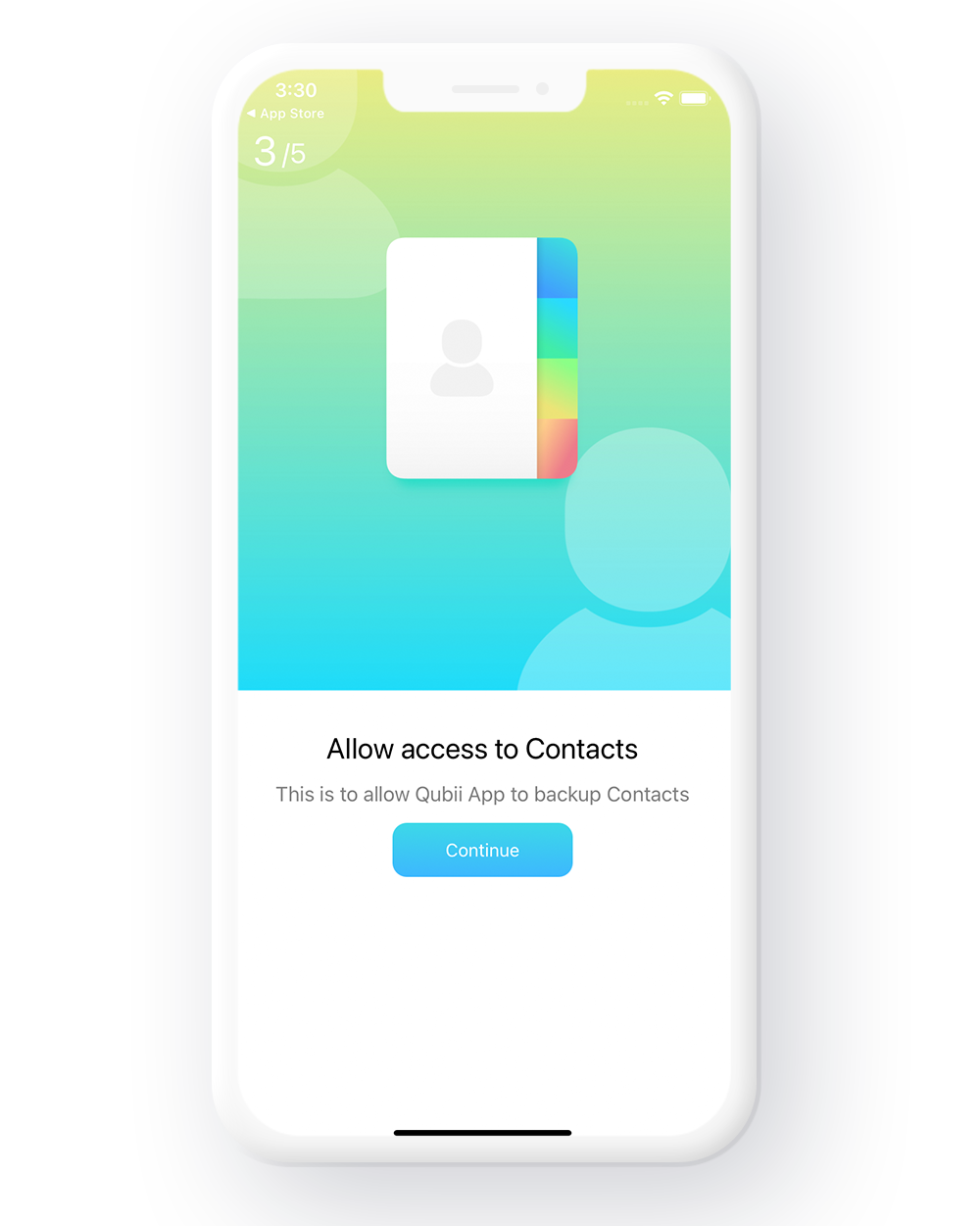 This allows Qubii to back up your contacts from your iPhone.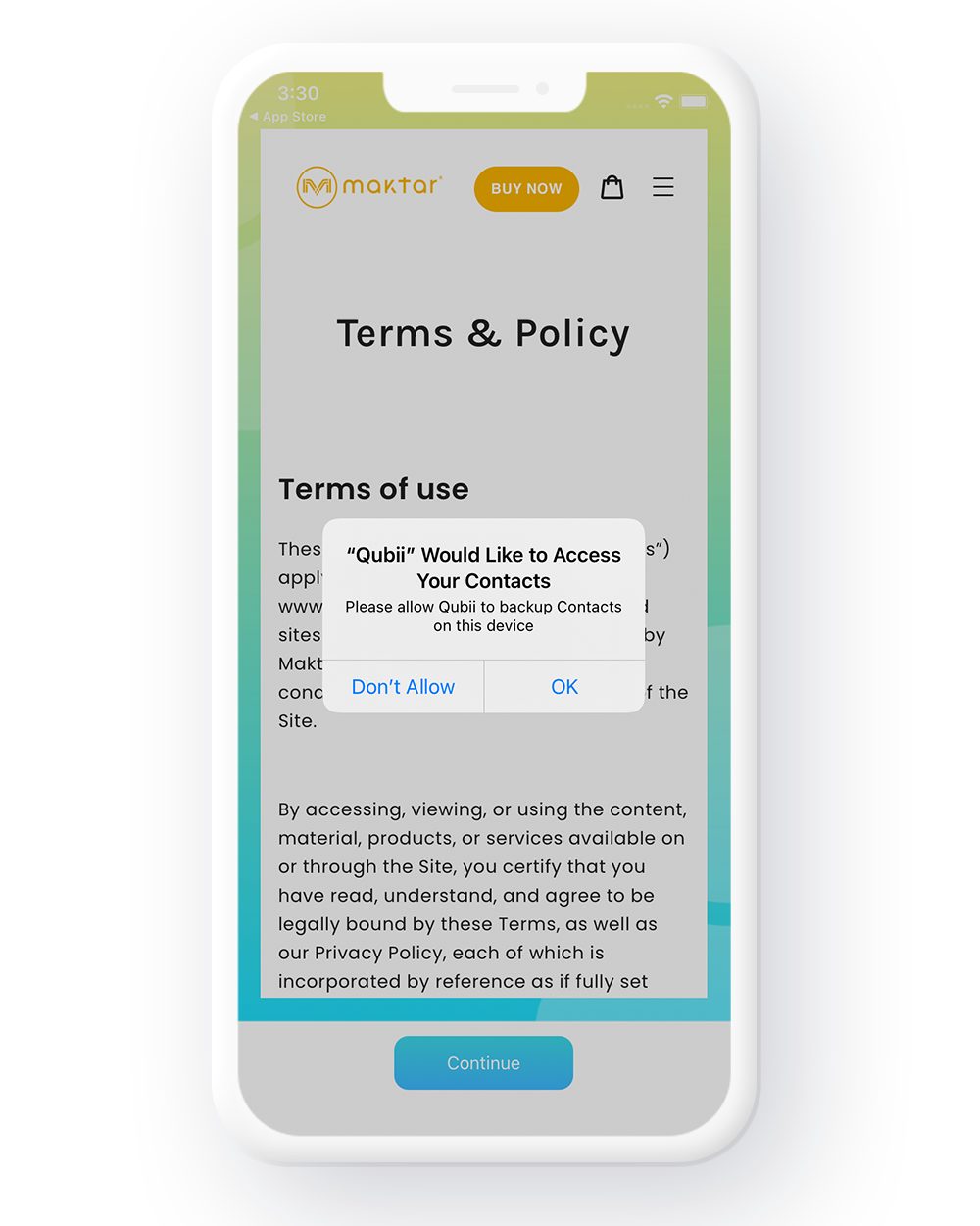 Qubii will not backup your contacts without your approval. Don't worry, all the content will backup to your microSD card. Maktar does not upload any of your data to the cloud. You can test it by turning off the internet to back up.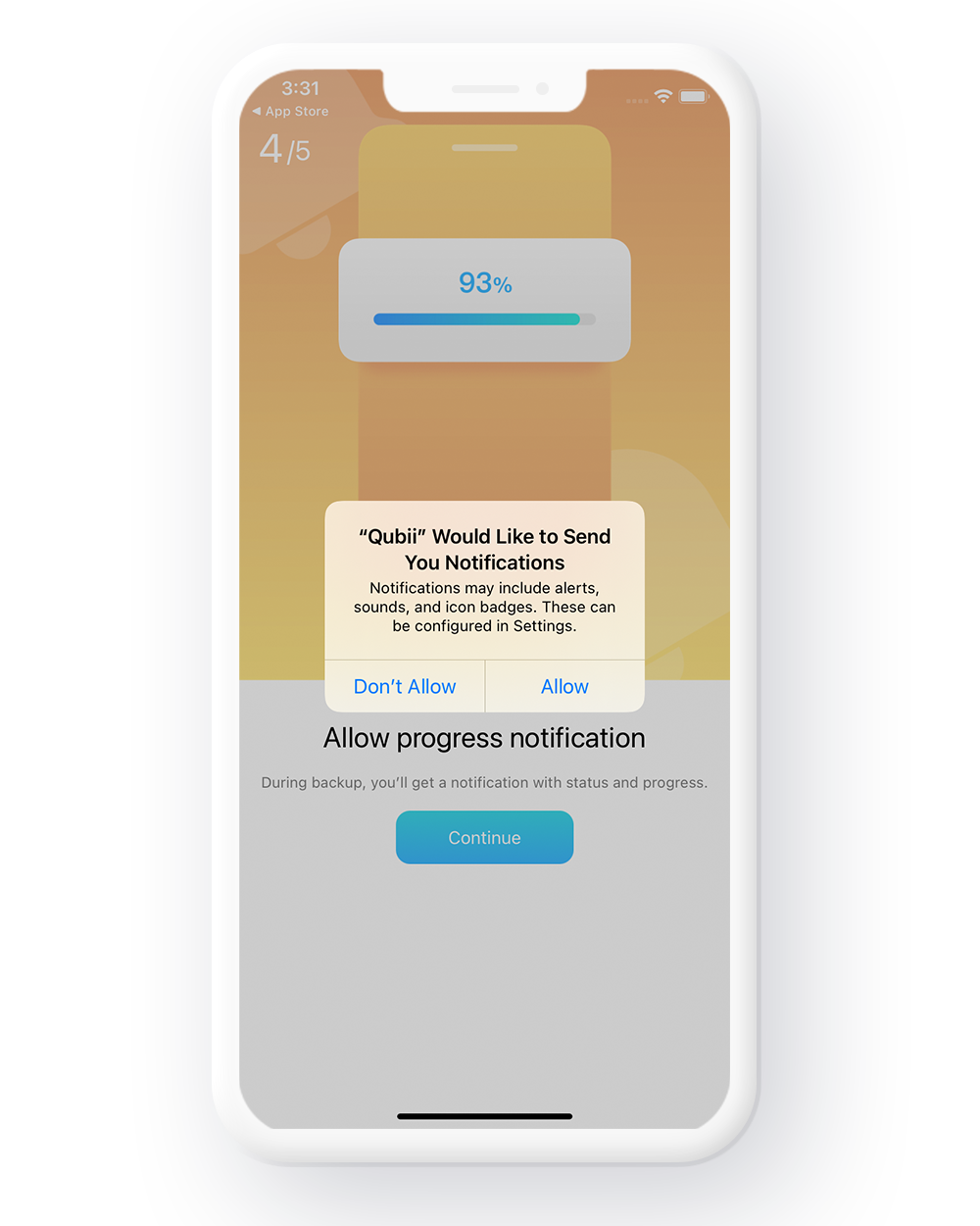 Feel free to use your phone while Qubii backs up! It normally works in the background. If you want to know the status of the backup, please tap "allow" to turn on the notification.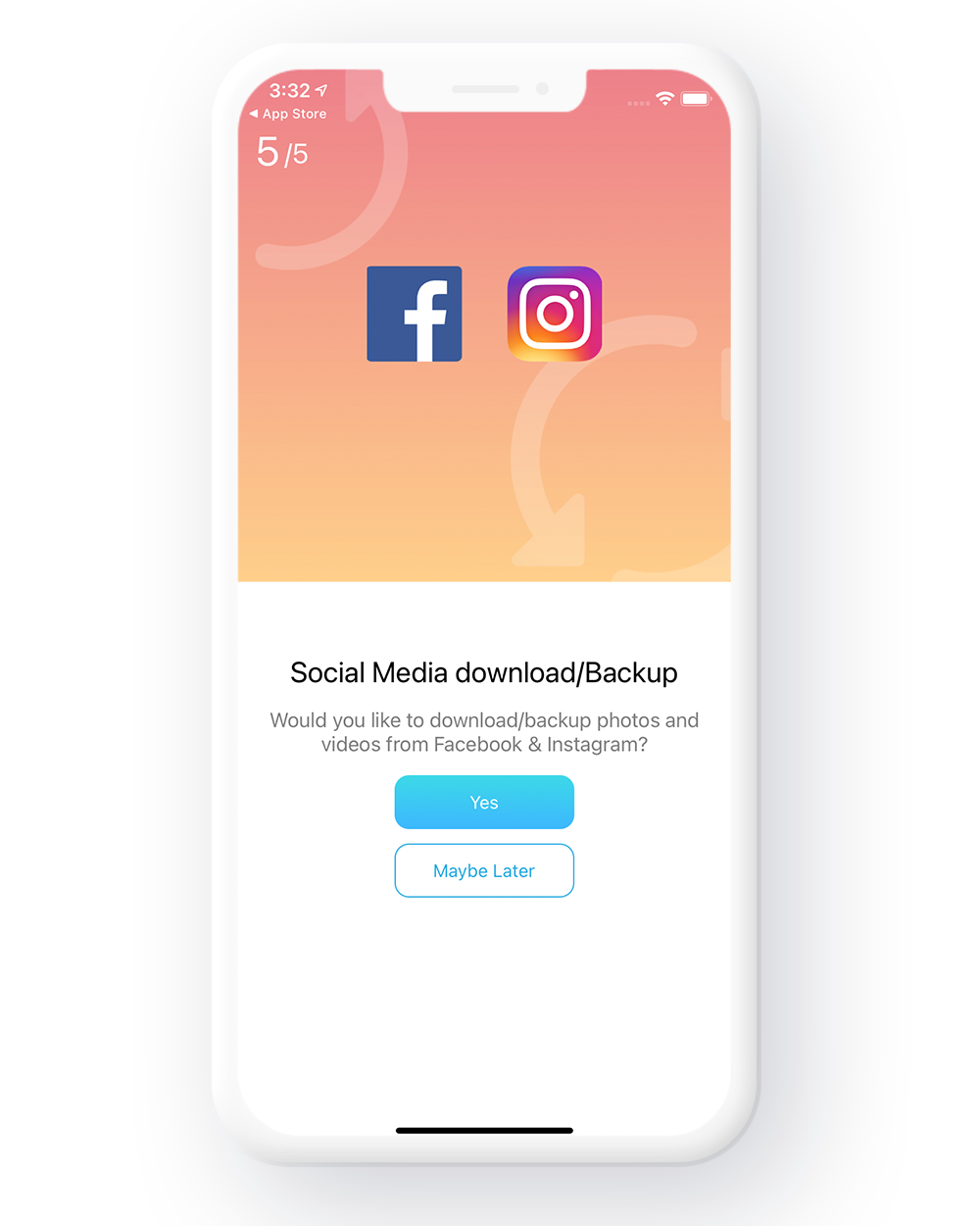 Qubii allows you to back up photos from Instagram or Facebook. You can choose to set up this function immediately or later in the Qubii app settings.
Voilà! Your backup will automatically begin once you've completed the setup tutorial. Qubii will display a pop up notification to let you know the backup status. If you want to receive the notification, please turn on the feature in the Qubii App settings.
Here is how: Qubii App > tap "settings" > Notification
If you are still having trouble about setting up Qubii, please contact Customer Support for further assistance.
Customer Support Contact Information:
In-App: App -> Tap "top left chat icon"-> Contact US
Facebook Messenger: m.me/maktar.inc
Email: support@maktar.com