Please go to :
Open your App > Settings > Backup Items > Enable "Backup iTunes"
Please note that Qubii can only backup media from your local iTunes library. DRM protected or subscription content (ie. Apple Music) cannot be backed up.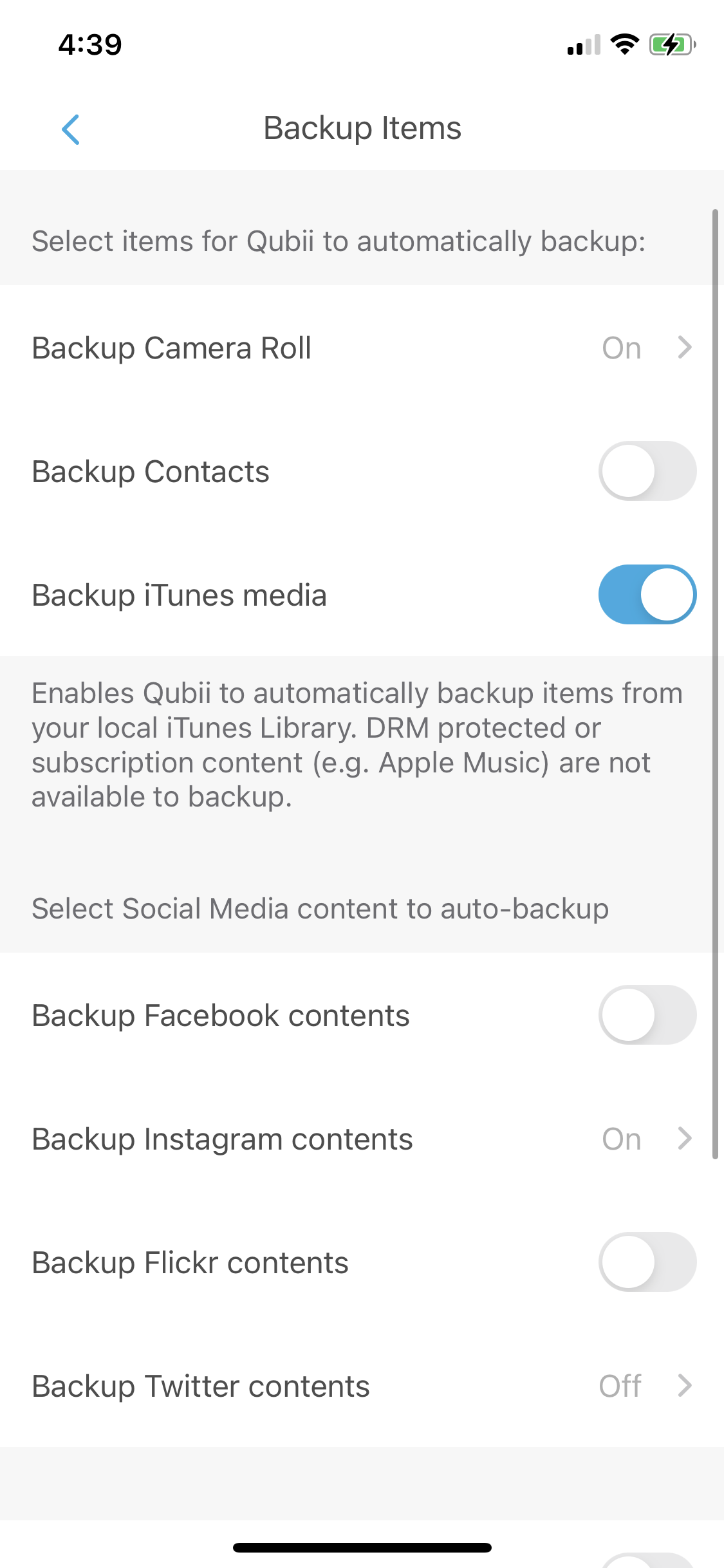 Support
If you are still having trouble, please contact the Maktar Customer Support Center for further assistance.
Customer Support Contact Information:
Qubii/ Qubii Pro App: App -> Select upper-left chat icon -> Contact US
Facebook Messenger: m.me/maktar.inc
Email: support@maktar.com