Please refer to the photo below to see which Qubii model would fit your needs. Qubii, Qubii Pro, and Qubii Duo offer slightly different specifications.
Note: Please check your USB port on your personal power adaptor to see which Qubii would be compatible. Qubii and Qubii Pro come in USB-A. Qubii Duo has both USB-A and USB-C options.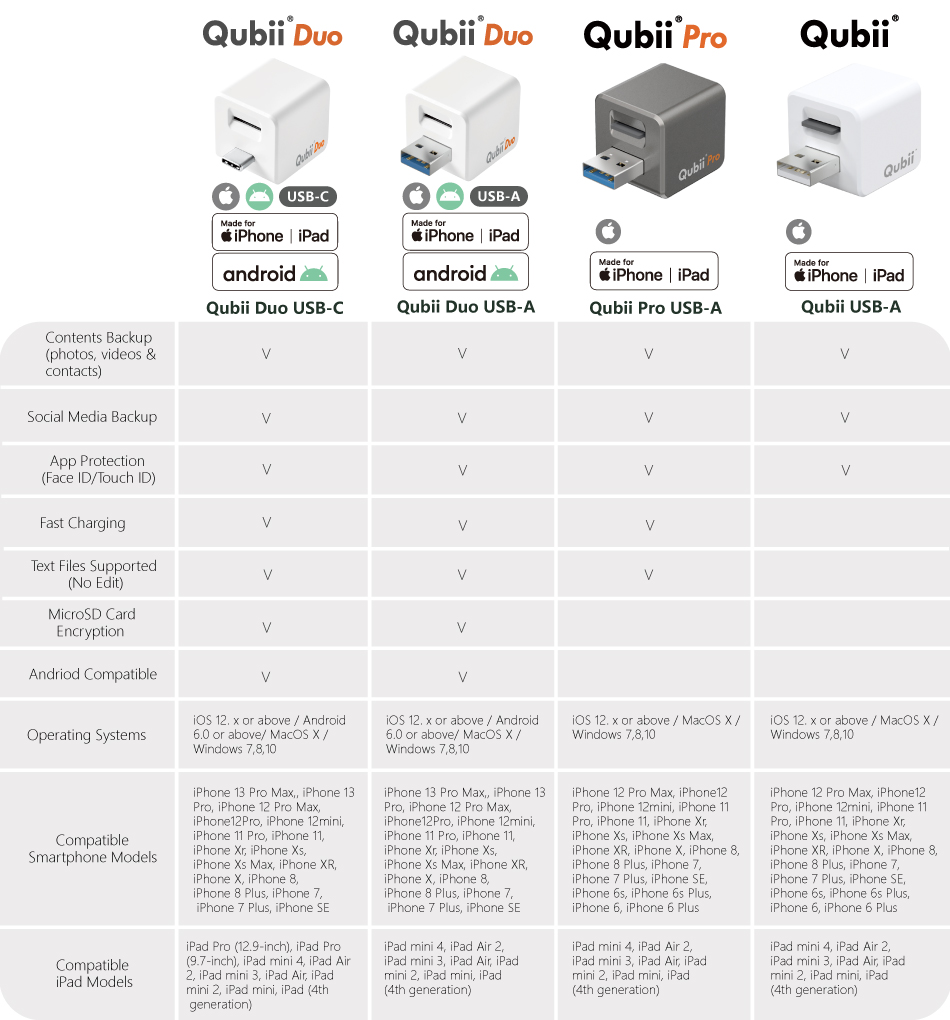 Support
If you are still having trouble, please contact the Maktar Customer Support Center for further assistance.
Customer Support Contact Information:
Qubii/ Qubii Pro App: App -> Select upper-left chat icon -> Contact US
Facebook Messenger: m.me/maktar.inc
Email: support@maktar.com