Unfortunately, Qubii does not support this option. Qubii automatically backs up your entire Camera Roll while charging.
Alternatives:
Although Qubii will automatically download your entire camera roll, on iPhone there is one way to get around this through your settings. You can turn off the full backup, while turning on the my albums option. This way you can keep only the photos you want in a specific album and download. To do this: click on settings from within the app > backup items > backup camera roll > turn off full backup > turn on my albums.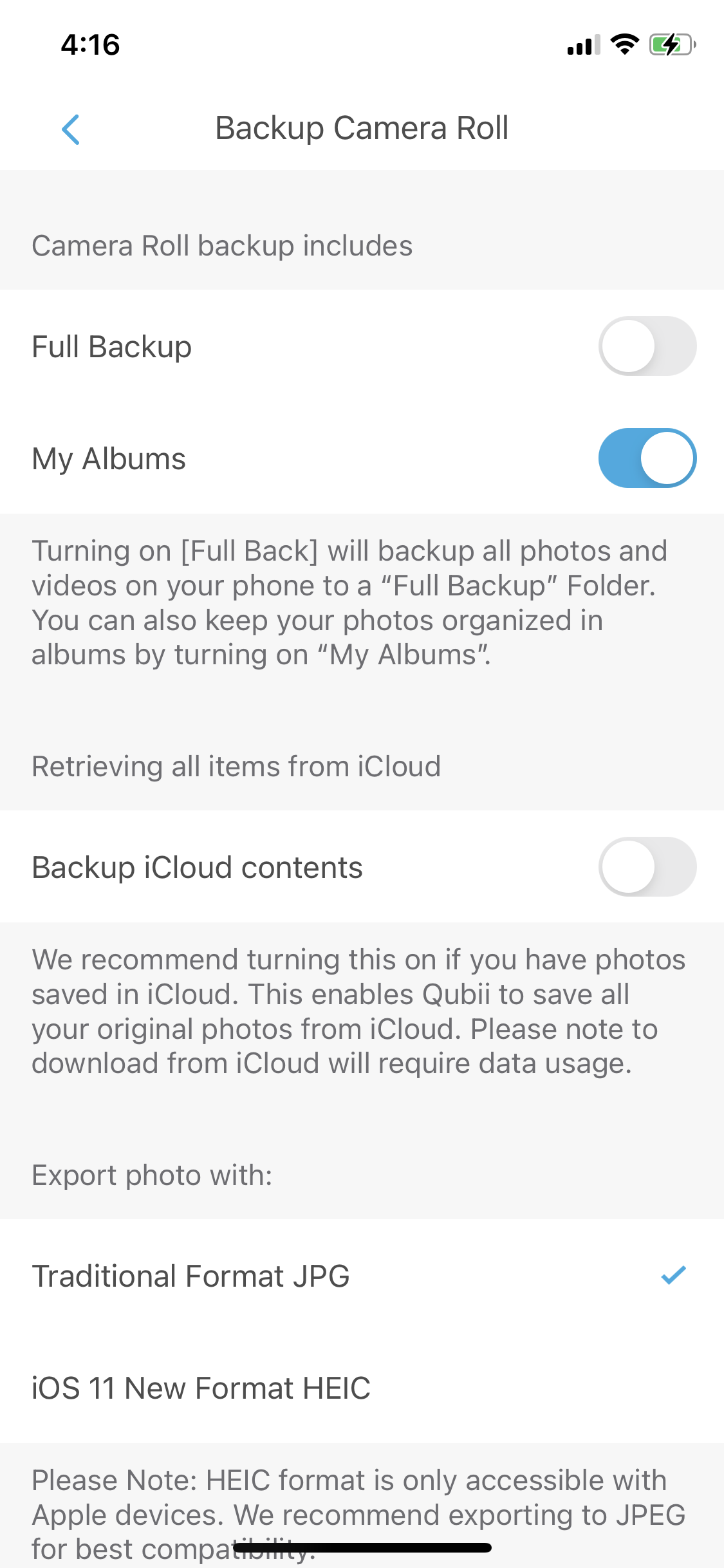 From here Qubii will only download the albums you have in your device. If you only want one album specifically, you can delete the other ones you don't want quickly from the main menu. To do this: select the green "browse photos" tab > click the blue select icon in the lower right > choose albums you want to delete.
However, please note that if you ever turn on full backup again afterwards photos will download again into the full album.
Support
If you are still having trouble, please contact the Maktar Customer Support Center for further assistance.
Customer Support Contact Information:
Qubii/ Qubii Pro App: App -> Select upper-left chat icon -> Contact US
Facebook Messenger: m.me/maktar.inc
Email: support@maktar.com