If you receive the error message 'The connected Qubii is not trusted. Automatic backup is not available,' it means you have opted for your iPhone or iPad to not trust the Qubii device. Therefore, it won't backup automatically. Qubii will need your approval before backing up each time.
How to fix it?
Turn on Qubii App or Qubii Pro App
Select 'Begin backup.'
You will then see a pop up message telling you that your device is not trusted.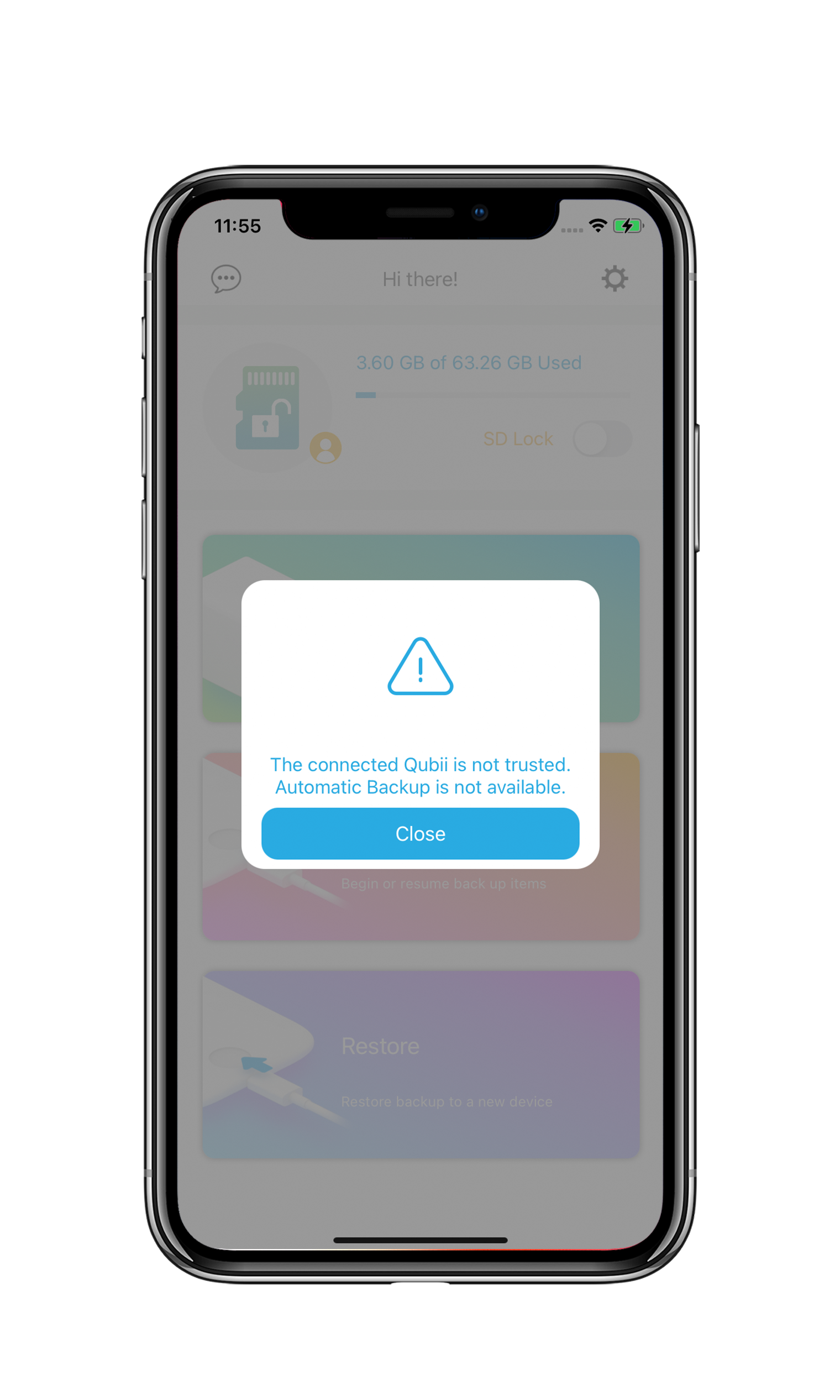 Tap 'Close'
The app will then see a pop up message asking whether or not you want to trust the device.
Tap 'OK.'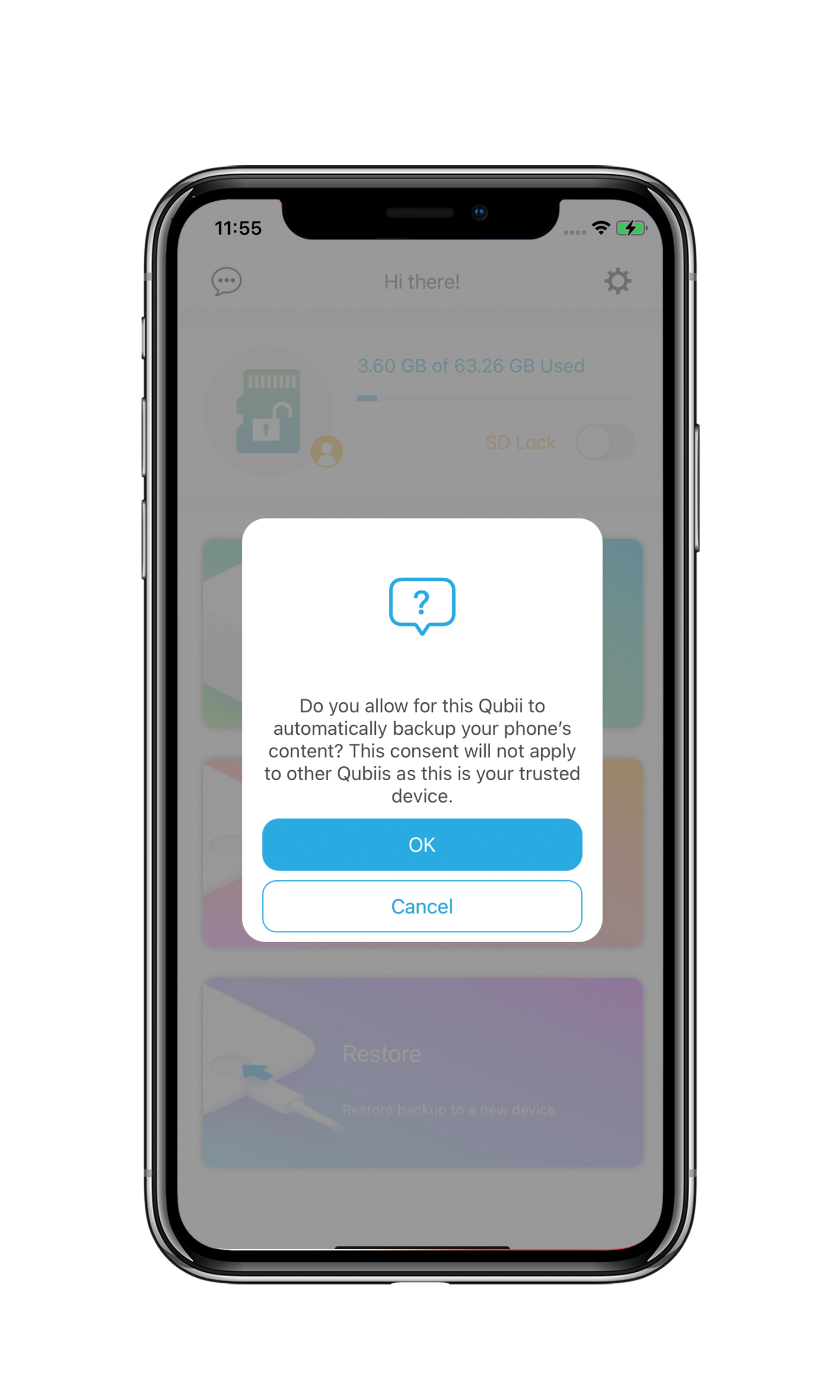 Your Qubii device is now trusted by your iPhone or iPad and will backup automatically.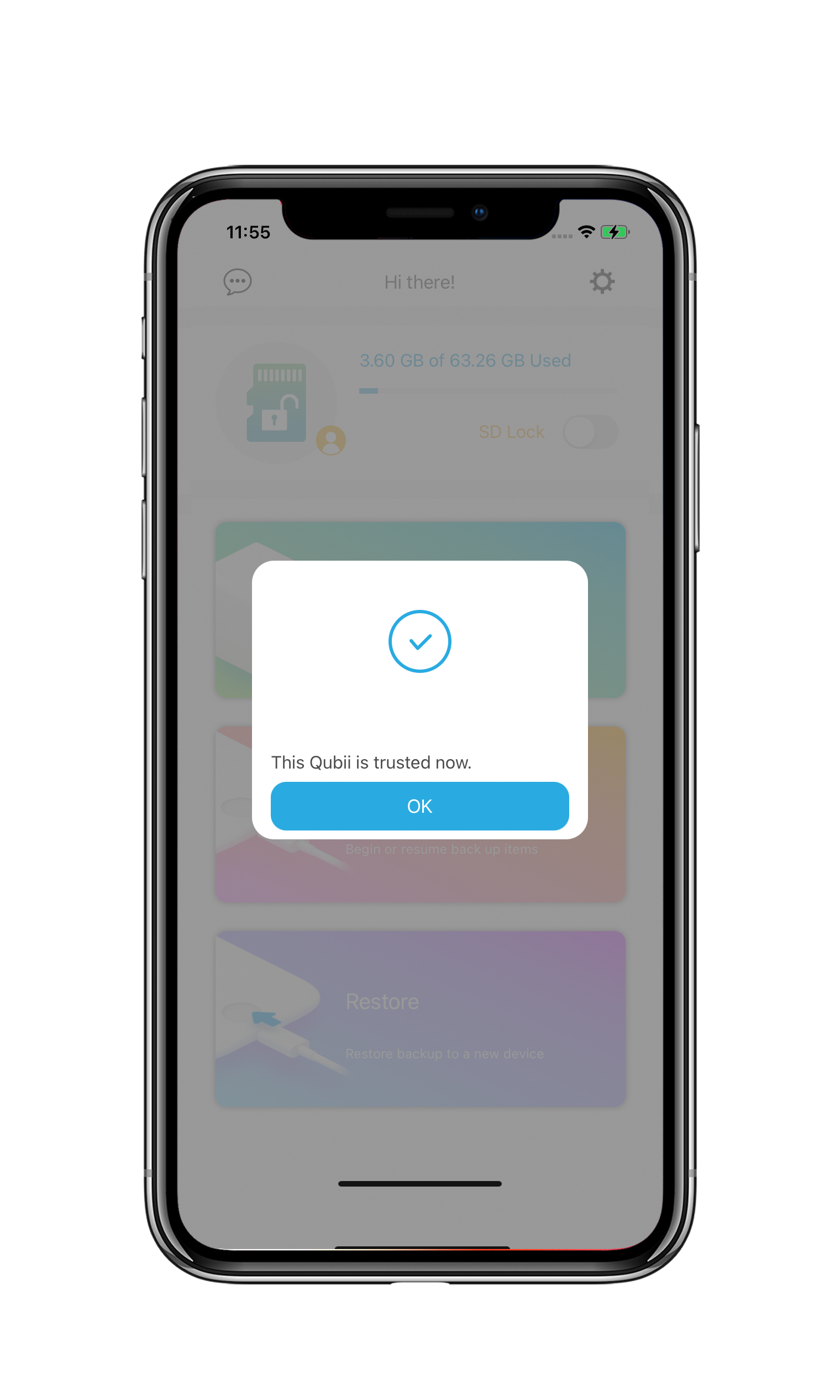 What should I do if my phone can't trust the device?
Solution 1 )
Turn off the Qubii App and restart your phone. Next, follow the steps above for the device to trust Qubii again.
Solution 2)
If the solution above doesn't work, please review the questions below to test your Qubii and report the answers to Maktar Customer Support.
When your phone connect to Qubii, the light is on or off?
Go to iPhone settings > General > About > Can you see the word "Qubii"?
Test the trust steps with other iPhone and see if the same issue also happened?


Our customer representative will get back to you when we receive your email.
Customer Support Contact Information:
In-App: App -> Tap "top left chat icon"-> Contact US
Facebook Messenger: m.me/maktar.inc
Email: support@maktar.com